I've updated the dota 2 interactive map to show tower vision with fog of war and shareable links.
Whenever you turn on layers or place wards, the URL will update and you can use that link to share the current map.
Some examples:
You can even share a map with trees cut down. (Trees can be cut by turning on the trees layer and clicking a tree marker.)
Tower vision with fog can be seen by turning on the Towers layer and then clicking a tower.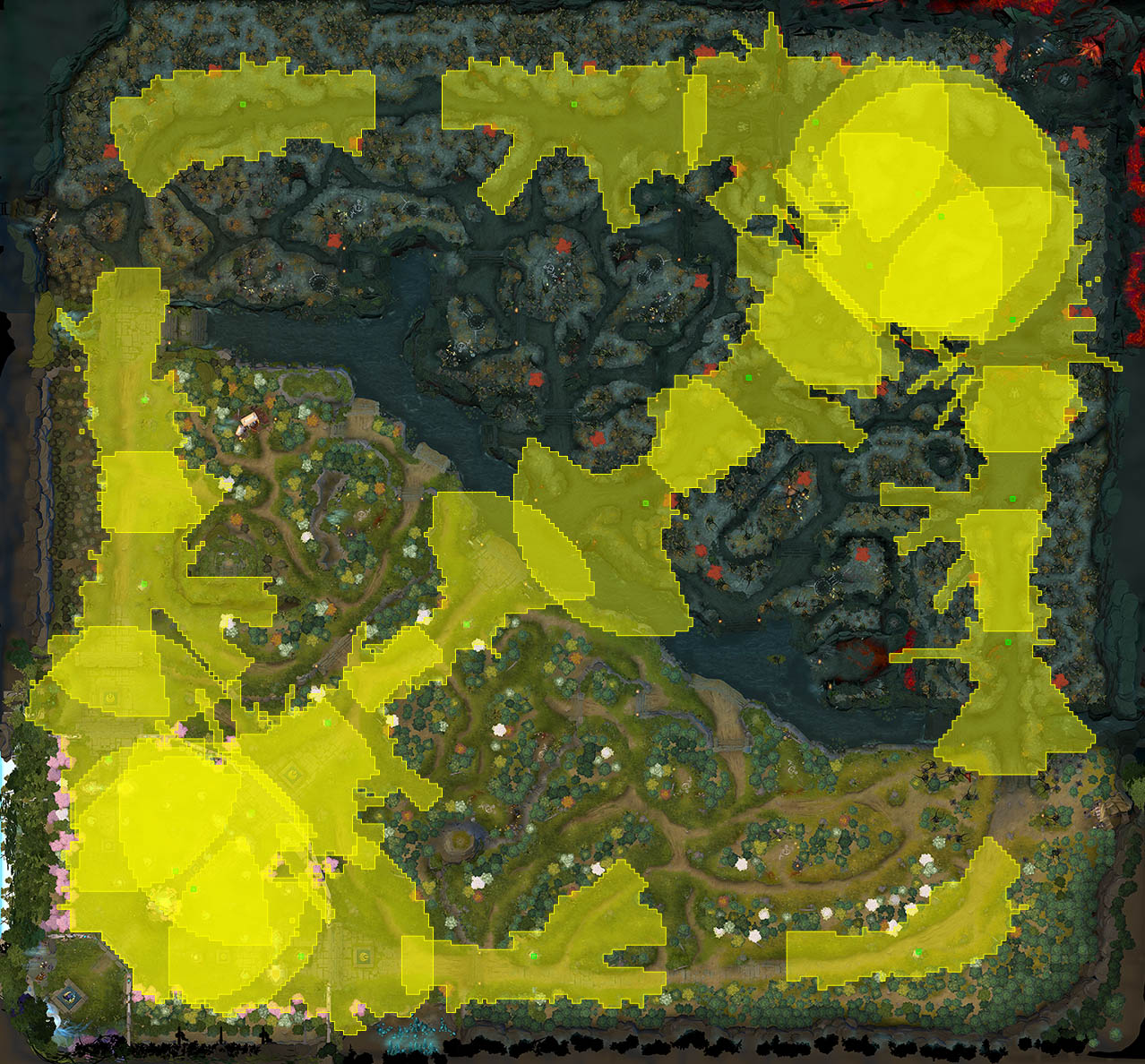 More updates to come, like tower night vision with fog and being able to edit the vision radius.
---